What is a Glamourcon Girl?
These photos were created to accompany the interviews at Glamourcon.com. All the shoots were done the day of the interview. The interview locations included places like the interviewees home, photo studios, hotel pools, glamourcon shows, hotel rooms, etc. We often had no idea what our backgrounds and locations looked like until our arrival for the interview. The shortest shoot was 15 minutes and the longest 3.25 hours with the average about 2.5 hours.

The last interview was Decmber 2006. We're thinking of starting them again.


MOST RECENT INTERVIEW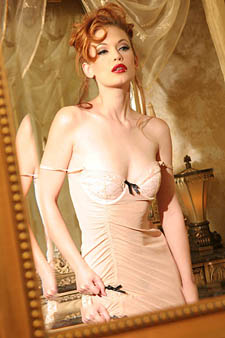 Justine Joli GGOY 2006
From The Glamourcon Interview